Самые популярные водные экскурсии и прогулки на теплоходе по рекам и каналам в Санкт-Петербурге
6

Found programs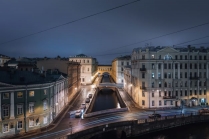 Shipping company Driver
Long Night Boat Tour
The magnificent magic of drawbridges on the front Neva and city's canals. The tour includes two of the most popular excursions in the city: Northern Venice and Magic of the Night. Your journey will start from the Admiralty, from the "Pier with lions". You will see Fontanka, Kryukov canal, the Moika river, Winter Canal. After that the ship will enter the Neva river again.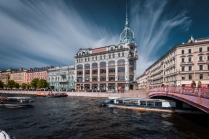 Neva travel shipping company
Northern Venice
Classical tour of the rivers and canals of St. Petersburg, accompanied by a educational excursion. This walk should become a must-see of your acquaintance with St. Petersburg!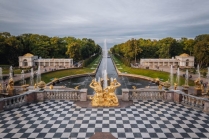 Neva travel shipping company
Saint Petersburg – Peterhof (there and back again)
The fastest and most comfortable way to the famous Kingdom of Fountains is the magnificent Peterhof on the meteor - along the Neva and the Gulf of Finland. One way travel time is 40 minutes.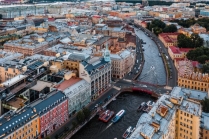 Shipping company Driver
Northern Venice
• route along the rivers and canal • Neva, Fontanka, Moika River, Winter groove • professional guide • classic boat trip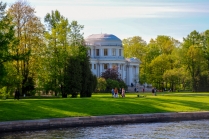 Neva travel shipping company
Forgotten islands
One of the most picturesque sightseeing tours. In addition to the attractions of the ceremonial Neva you will see the palaces and parks of Krestovsky, Elagin and Kamenny Island. The itinerary is accompanied by a professional guide. Itinerary with a stop on Elagin Island.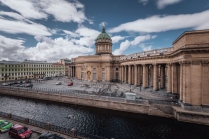 Shipping company Driver
The return to Antique Saint Petersburg
• the longest canal route • along the Griboedov canal • Neva, Fontanka, Моyka river, Kryukov's canal, Winter canal • lowest bridges • unique route