Preferential
1140 ₽

1200 ₽
Children's
Up to 12 years
715 ₽

750 ₽
Children up to 2 years FOR FREE
Saint Petersburg – Peterhof (there and back again)
Neva travel shipping company
Toilet
Comfortable armchairs
Duration 40 minutes
Excursion languages –
Regularity daily
Free return 3 hours before the tour
The price is lower than on the pier
The fastest and the most comfortable route to the famous Realm of Fountains – through Neva river and Finnish gulf.
"Golden arrow" fast cruisers will take you with comfort to Peterhof lower park quay in just half an hour.
Cruisers depart at regular hours starting from 10am from the Senate and Palace quays, which are located on Neva in transport proximity, next to Palace bridge and Bronze Horseman at Senate square.
We recommend buying tickets online, because at the ticket office on the pier you can get in line and leave later than you've planned.
Don't forget that going by our cruisers is a true naval journey!
On your way you will be able to see Saint Petersburg: Grand Neva aquatorium, Peter and Paul fortress, Winter palace, you will rush through the waters of Bolshaya Nevka past Vasilievskiy island and Petrogradskiy district, upon sailing into Finnish gulf you will see Zenith-Arena stadium, cable bridge, which gracefully connects the parts of the city, and also the tallest building in Saint Petersburg – Lahta-center.
During your journey you will see the city and its outskirts from an unusual angle, you will enjoy the beauties of Finnish gulf.
Attention! The price doesn't include the entrance to the park. You can buy the tickets online on the official website of Peterhof.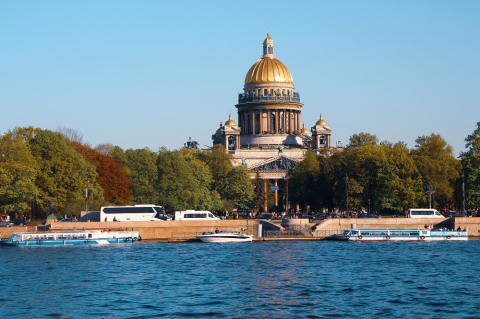 St Isaac`s Cathedral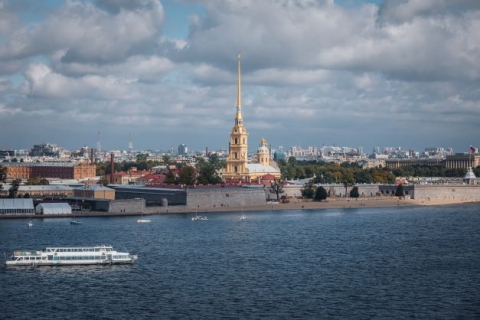 Peter and Paul Fortress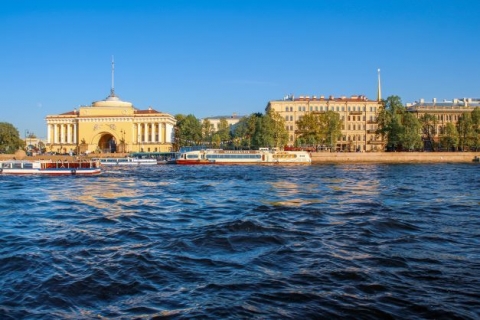 The Admiralty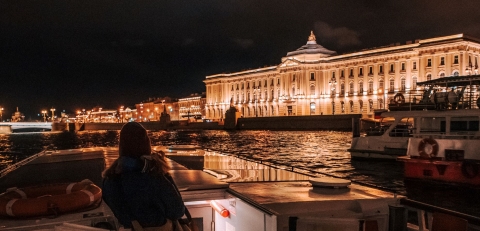 Academy of Sciences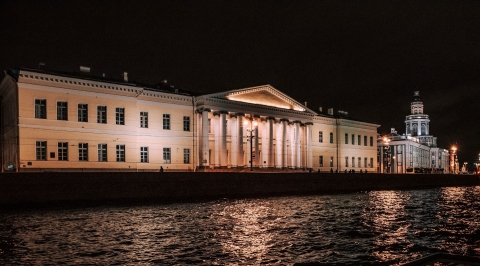 Academy of Arts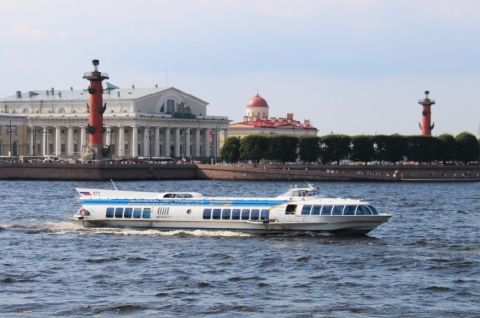 Burse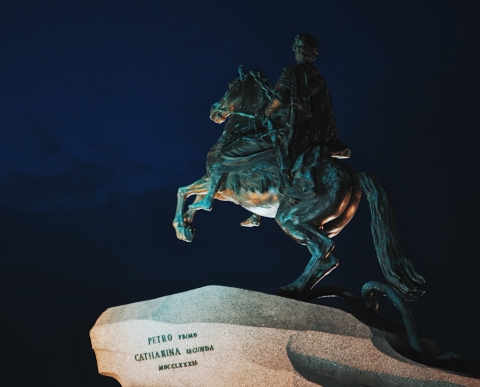 Bronze Horseman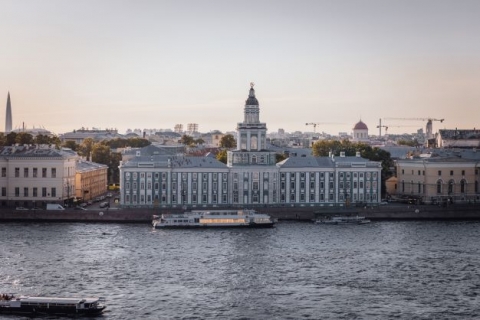 Cabinet of Curiosities (Kunstkammer)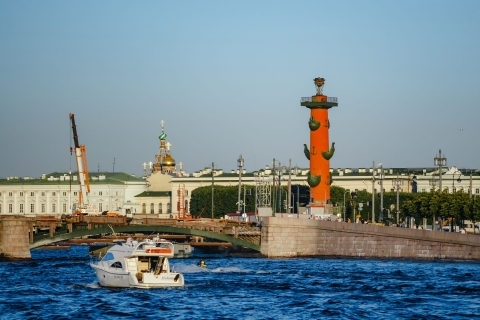 Rostral column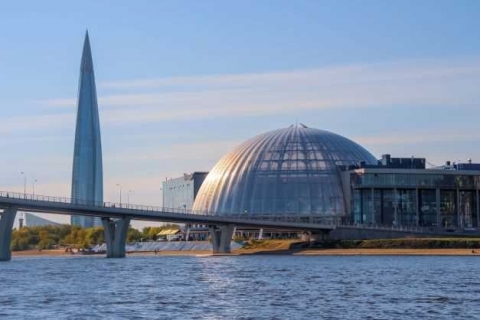 Park 300th anniversary of St. Petersburg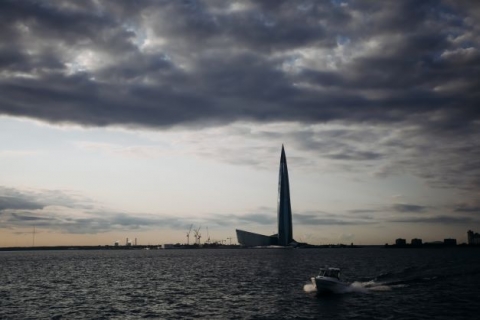 Lakhta center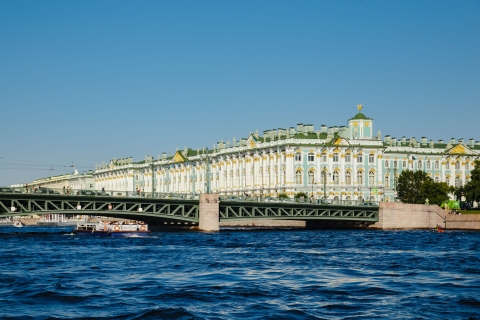 Winter Palace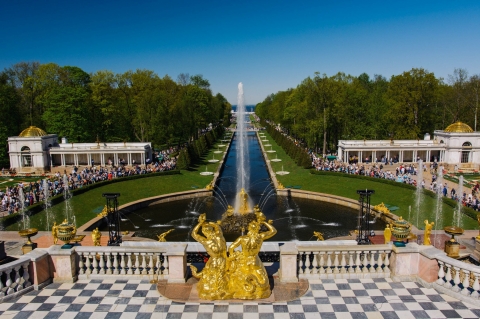 Peterhof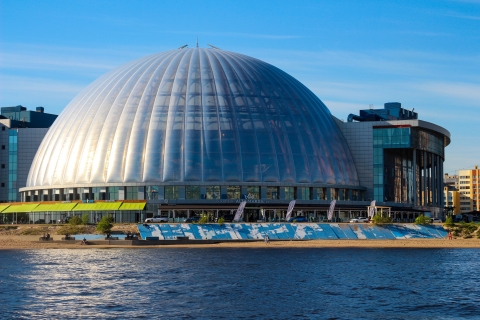 Waterpark Piterlend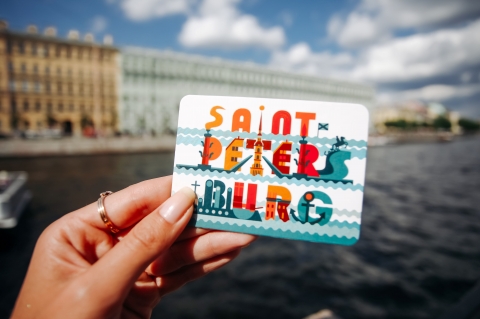 Passenger port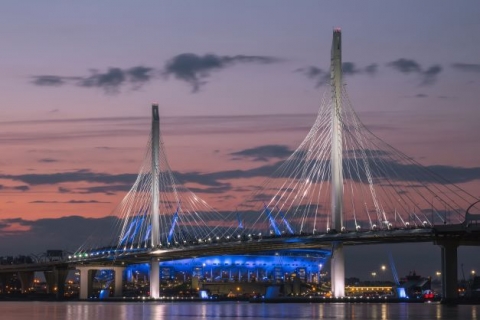 Stadium "St. Petersburg Arena"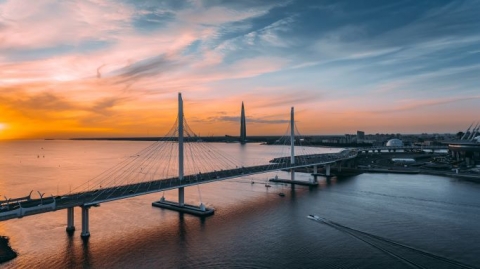 Vansu bridge
Boat: Метеор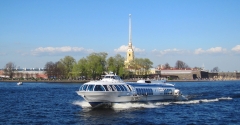 Type
Bar

No
Blankets

No
Restroom

Yes
Read more about the boat
Rating and reviews
Thanks for the feedback.
We will read it and publish it.
Top 5 programs according to passengers