Children's
Up to 12 years
558 ₽

600 ₽
Children up to 2 years FOR FREE
Northern Venice
Guide on board
Duration 1 hour 10 minutes
Excursion languages – Русский
Regularity every hour
Free return 3 hours before the tour
The price is lower than on the pier
When there's neither time nor energy to seize the unseizable – start with the on board sightseeing. "Northern Venice" excursion is a visitation landmark across the main rivers and canals of Saint Petersburg:  grand Neva river, Fontanka river, Moyka river, Winter canal. Just in an hour you'll see all the main sights of the city while our guide will be telling you more than a few exciting stories.
Let's imagine how it will happen…
Grand Neva river: In the beginning of your journey you will lay your eyes upon the facades of Saint Petersburg. It's a view to die for, from the luxurious estates of the Neva's embankment. You will see Peter and Paul fortress – the place of the foundation of our city. Gaze at the glory and subtleness of Summer Garden railing, the very one chanted by a famous Russian poet Alexander Pushkin.
Fontanka river. Then the tour continued along the Fontanka river. The boat will pass by the Summer Garden, by the Summer Palace of Peter I and the Tea House. Right infront of the smallest monument to Chizhik-Pyzhik, the ship will turn into the Moika River.
Moika river. On your way you will see Mikhailovsky Castle, Mikhailovsky Palace, the Field of Mars and the pearl of this channel - the Church of the Savior on Spilled Blood.
The ship will turn from the Moika River into the Winter Canal - the shortest canal and one of the first stone embankments in the city, where a fragment of the last winter palace of Peter I is preserved.
And Neva river again.
In the end of your journey you sail once again along the banks of Neva river,  Old Saint Petersburg Stock Exchange and Rostral Columns, Winter palace and Kunstkamera will be seen in their prime glory.
You journey will take place in any weather conditions – cruisers have decks and comfortable glazed interior spaces.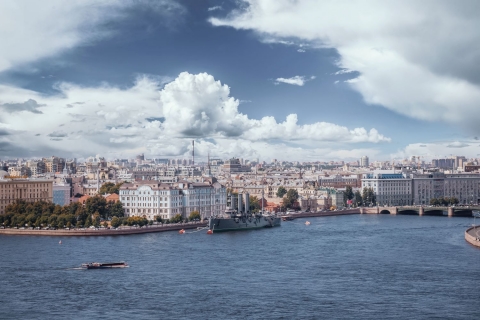 Cruiser Aurora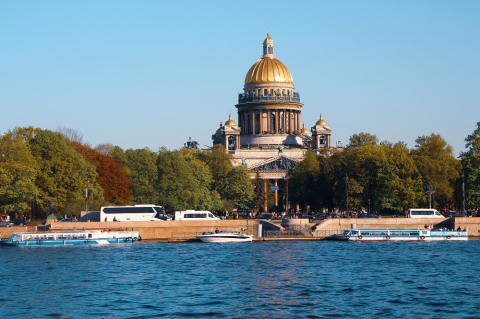 St Isaac`s Cathedral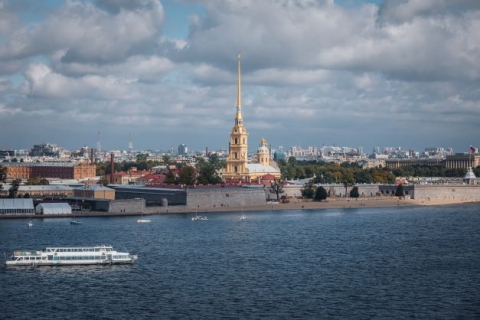 Peter and Paul Fortress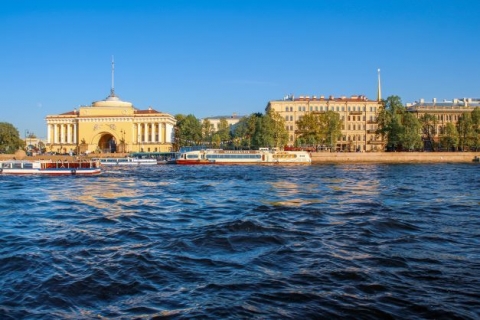 The Admiralty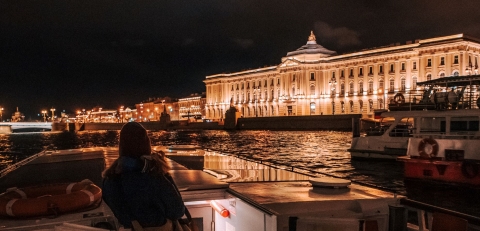 Academy of Sciences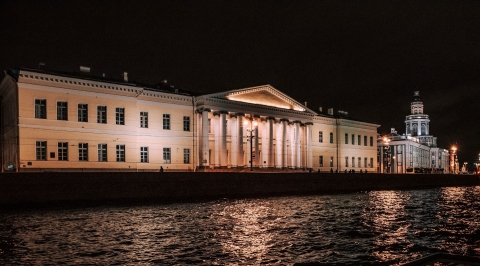 Academy of Arts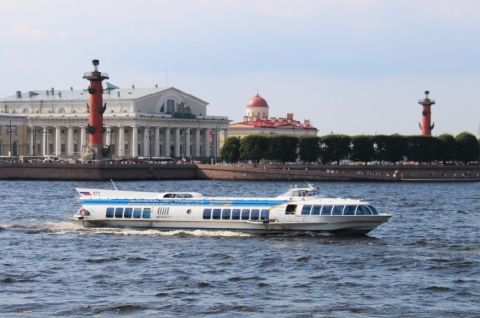 Burse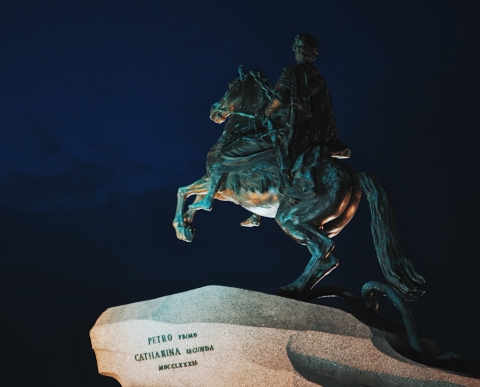 Bronze Horseman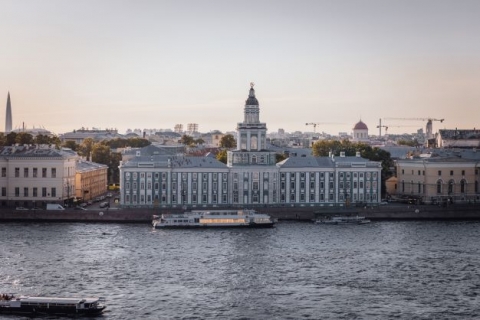 Cabinet of Curiosities (Kunstkammer)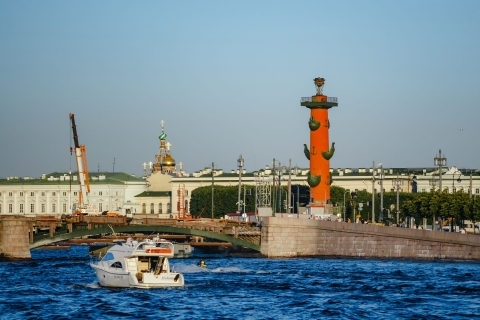 Rostral column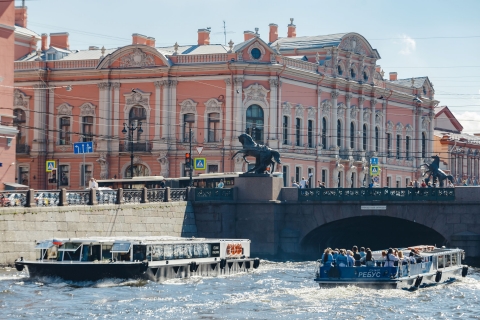 Аничков дворец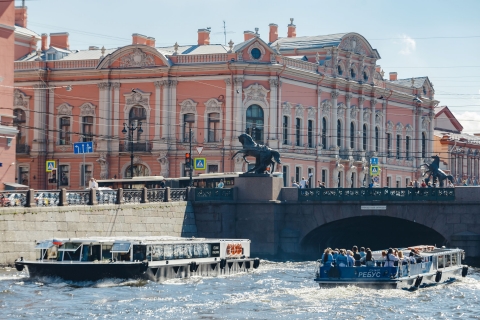 Anichkov bridge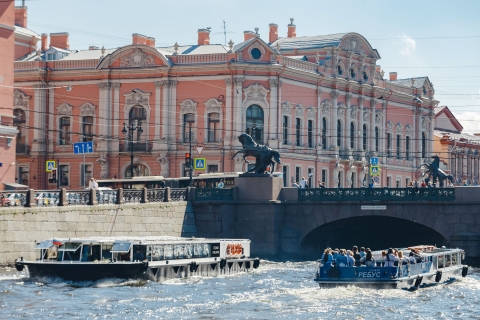 Beloselskiy-Belozerskiy Palace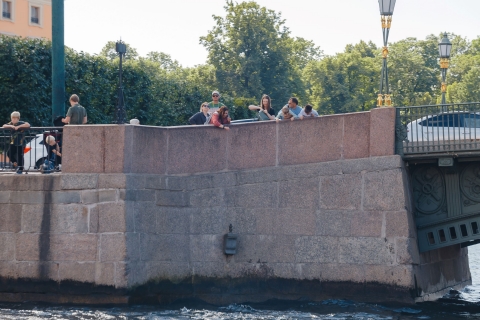 Chizhik Pyzhik monument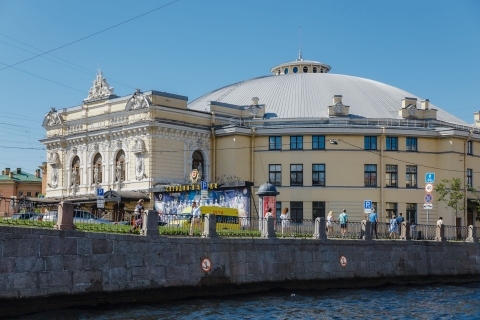 Bolshoi St Petersburg State Circus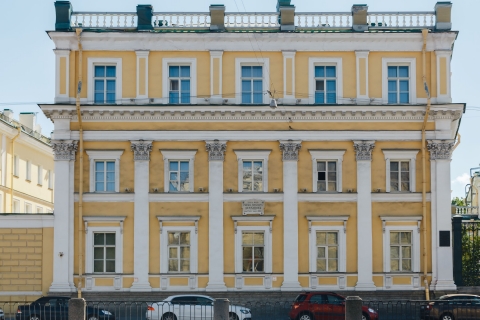 Museum-Manor G.P. Derzhavin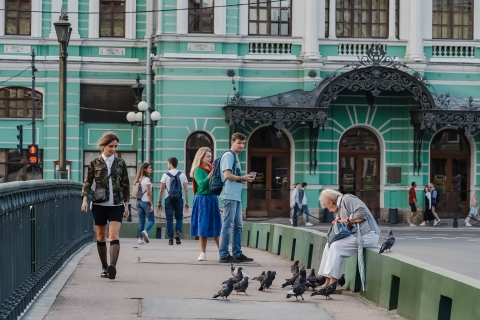 Bolshoy drama theatre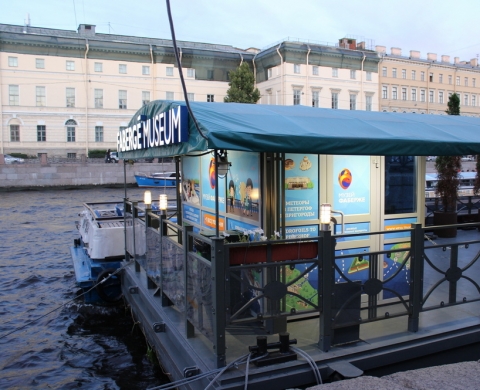 Faberge museum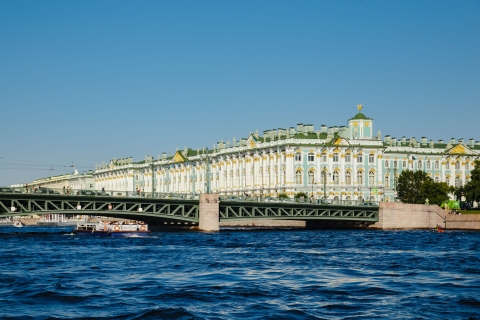 Winter Palace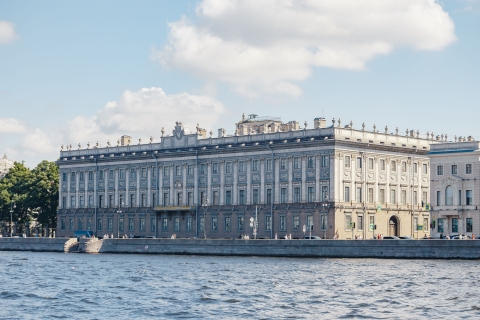 Marble palace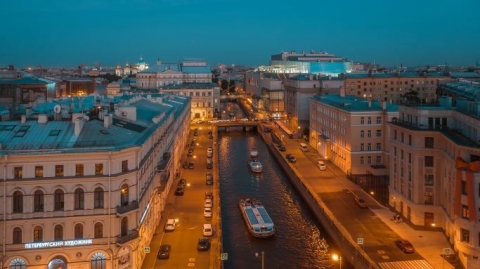 Theatre Mariinsky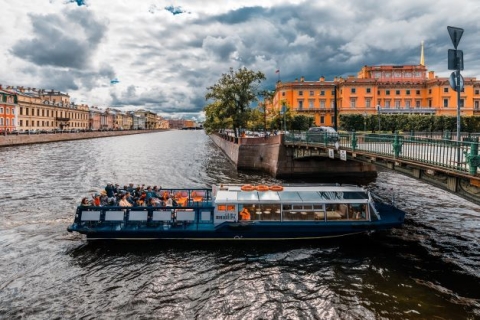 The Mikhailovsky castle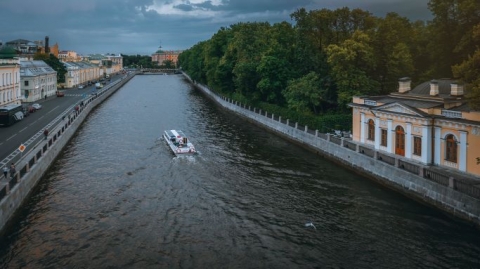 Summer Garden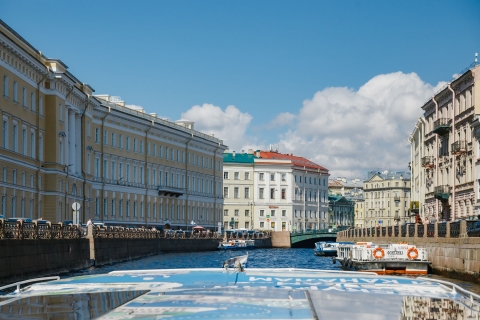 Pushkin Memorial Apartment
Boat: Неман2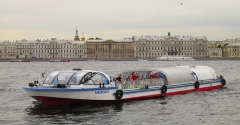 Type
Bar

No
Blankets

No
Restroom

Yes
Read more about the boat
Route
Universitetskaya embankment 3
Departure pier

Peter and Paul Fortress, Komendantskaya Pier (meeting of the tour "Visiting the night fortress" at the Ioannovsky bridge)
Rating and reviews
Thanks for the feedback.
We will read it and publish it.
Top 5 programs according to passengers