Preferential
1045 ₽

1100 ₽
Children's
Up to 12 years
760 ₽

800 ₽
Children up to 5 years FOR FREE
Venice of Peter the Great
Neva travel shipping company
Audioguide
Day tour
Toilet
Duration 1 hour 40 minutes
Excursion languages – Русский
Regularity Ежедневно
Free return 3 hours before the tour
The price is lower than on the pier
"Petrovskaya Venice" is a new scenic boat tour along the rivers and canals for citizens and guests of St. Petersburg, for romantics and lovers of this mystery city.  This water journey will take an unusual route: from the water area of the Paradnaya Neva, where in all its glory will be the Winter Palace, Kunstkamera and the majestic St. Isaac's Cathedral. Along the Spit of Vasilyevsky Island, past the Rostral Columns, then the ship will turn to the Kronverk Current, now the namesake strait, which will go around the Peter and Paul Fortress - the main symbol of St. Petersburg.
After that the ship will pass under the Prachechny bridge and get into the Fontanka river, where you will be met by the shady Summer garden, and a small but very famous Chizhik-Pyzhik will greet you and open the way to the Moyka river, over the banks of which a picturesque "triple bridge" is stretched. You can take wonderful pictures of the passage under the magnificent Panteleimonovsky Gilded Bridge and on the background of the world-famous Church of the Savior on Spilled Blood. 
After passing the Moyka River by the Museum-apartment of Alexander Sergeyevich Pushkin, the ship will turn into the Winter Canal, the shortest canal, and you will see one of the first stone embankments in the city, and the famous arch, which will open before you the gala Neva.
The water ride will be comfortable in any weather - the boat has an open deck and a glassed-in warm interior.
About the precautions that will be in place:
1) only passengers wearing masks and gloves will be allowed on berths and motorboats
2) All passengers will be thermometered with non-contact thermometers at the entrance to the pier and the motorboats. The passengers having a body temperature higher than 37.2 and refusing to be measured are not allowed on the berth or the motorboat
3) it is prohibited to bring food and drinks aboard the ship. The operation of bars, sale of food and drinks is prohibited at this time
4) There are no individual plaids on the vessels 
The boat ride will be comfortable in any weather - the ship has an open deck and a glassed-in warm interior.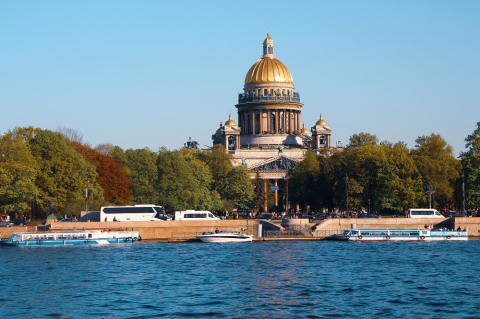 St Isaac`s Cathedral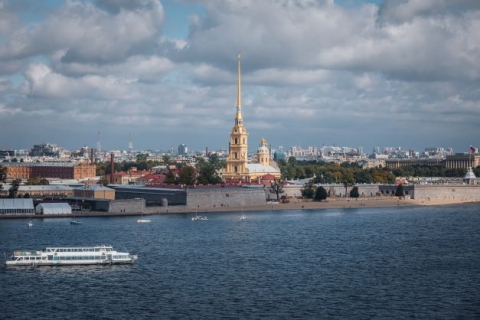 Peter and Paul Fortress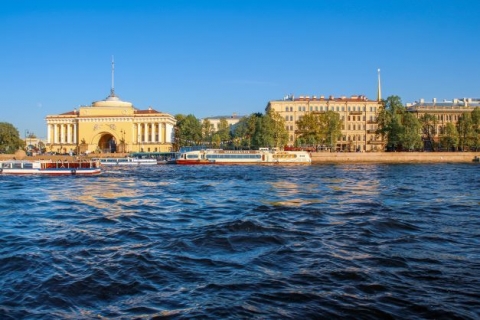 The Admiralty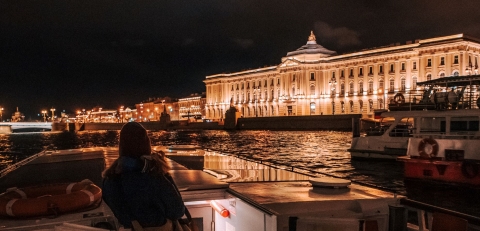 Academy of Sciences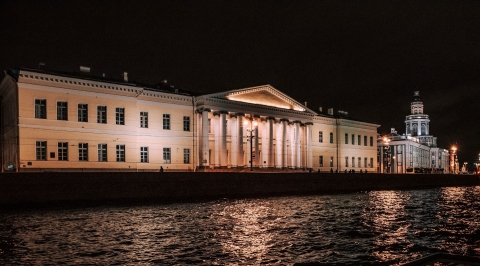 Academy of Arts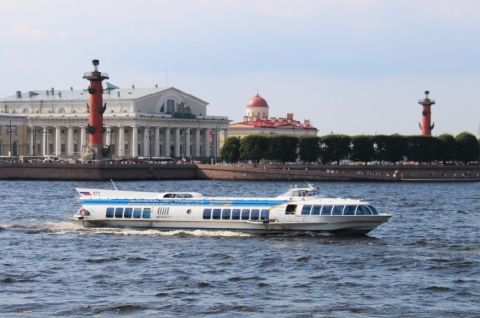 Burse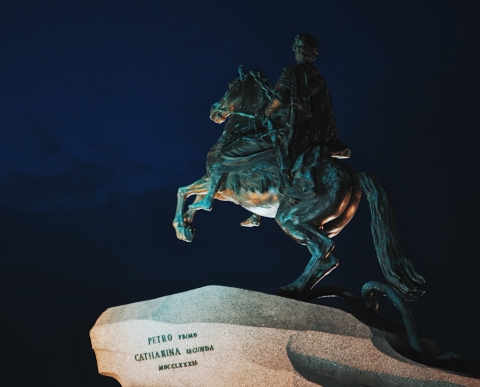 Bronze Horseman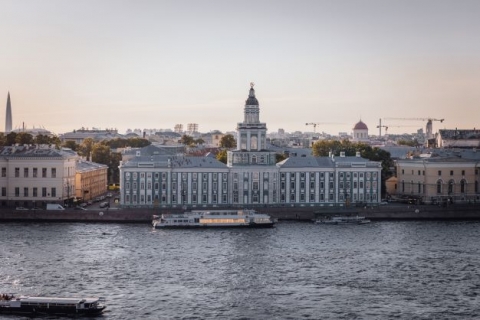 Cabinet of Curiosities (Kunstkammer)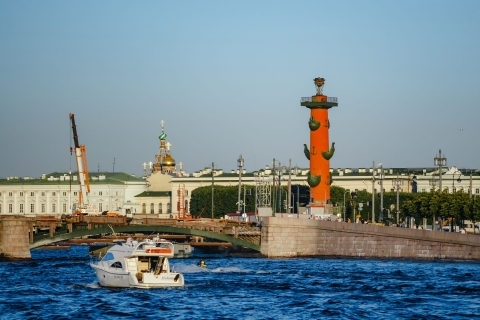 Rostral column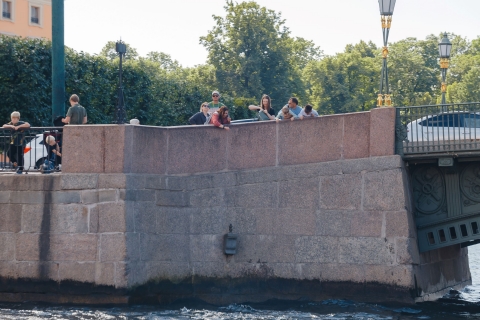 Chizhik Pyzhik monument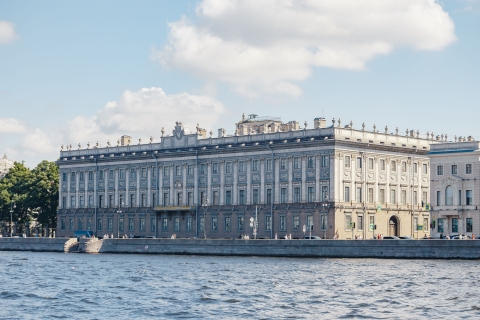 Marble palace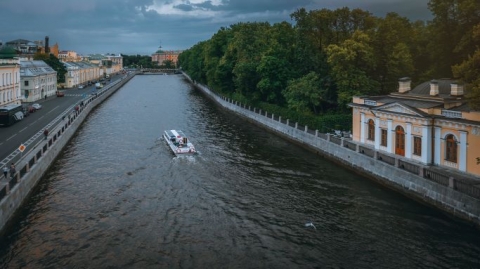 Summer Garden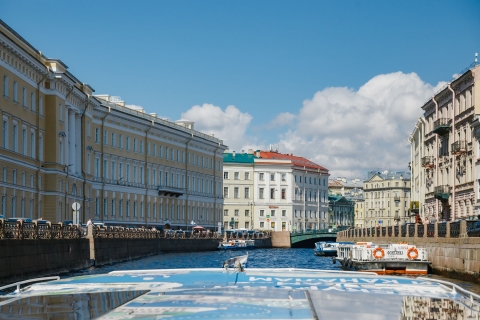 Pushkin Memorial Apartment
Boat: Грация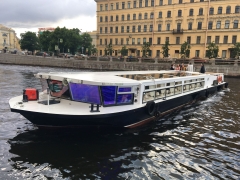 Type
Bar

No
Blankets

No
Restroom

Yes
Read more about the boat
Rating and reviews
Thanks for the feedback.
We will read it and publish it.
Top 5 programs according to passengers