Children's
Up to 12 years
665 ₽

700 ₽
Children up to 5 years FOR FREE
Kronstadt Forts
Neva travel shipping company
Guide on board
Bar
Day tour
Toilet
Duration 45 minutes
Excursion languages – Русский
Regularity Ежедневно, по расписанию
Free return 3 hours before the tour
The price is lower than on the pier
We invite you to visit the excursion "Forts of Kronstadt". Our two-deck motor ship will depart from the berth "Island of Forts", located on Fort Peter I, bypass Fort Alexander I "Chumnoy" and pass by the famous fortifications of Kronstadt: Fort Kronshlot, Fort Pavel I, Fort Milutin, Fort Konstantin, after which it will return to the place of departure berth. Throughout the trip, you will be accompanied by a fascinating guide's story.  Attention! When departing from the berth of the "Island of Forts" in Kronstadt: the approach to the berth is completed 25 minutes before the departure of the vessel. Gathering of the group for passage to the ship 25 minutes before departure at the sales office of the Neva travel company at the end of the Alley of Heroes of the Island of Forts Park, where you can also ask any questions, get boarding tickets. Then an employee of the company accompanies the group to the pier along the dam. Please wear comfortable shoes as there is a steep ramp on the pier.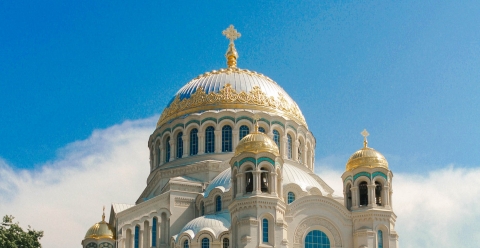 Kronstadt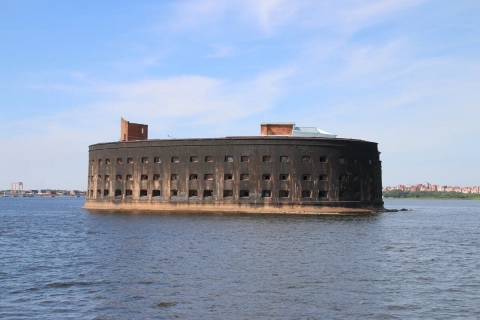 Форты Кронштадта
Boat: Moscow-55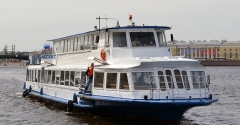 Type
Bar

Yes
Blankets

No
Restroom

Yes
Read more about the boat
Departure pier
Rating and reviews
Thanks for the feedback.
We will read it and publish it.
Top 5 programs according to passengers