Preferential
4465 ₽

4700 ₽
Children's
Up to 12 years
4465 ₽

4700 ₽
Excursion by hydrofoil to Strelna
Neva travel shipping company
Guide on board
Day tour
Walking tour included in the tour
Toilet
Duration 4 hours 30 minutes
Excursion languages – Русский
Regularity on schedule
Free return 3 hours before the tour
The price is lower than on the pier
We invite you to visit a new excursion program in St. Petersburg's nearest suburb, Strelna!
It takes only 30 minutes to get from downtown St. Petersburg by high-speed hydrofoil boat to this picturesque suburb, and you, accompanied by a guide, will take a stroll through a wonderful park and the majestic Konstantinovsky Palace. The program also includes lunch at the Yacht Club restaurant, which is located in the Press Center of the State Complex "Palace of Congresses" on the very shore of the Gulf of Finland. 
After the end of the rich excursion program and a delicious lunch, the meteor will bring you back to the mooring from which you started your journey. 
Attention: 
* Age group 6+ 
* Duration of the program may be subject to change due to rising water levels and closing of the water areas
* Amateur photography and videotaping is allowed, free of charge. 
* Lunch consists of a first course, hot meal, salad, drink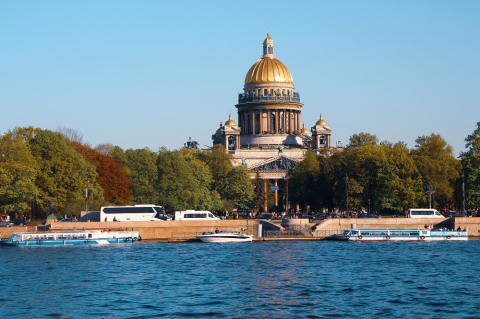 St Isaac`s Cathedral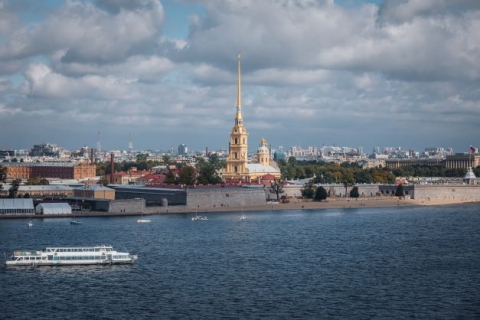 Peter and Paul Fortress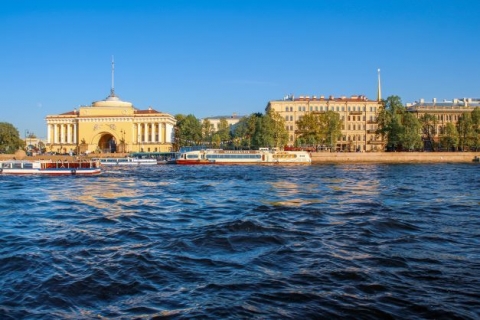 The Admiralty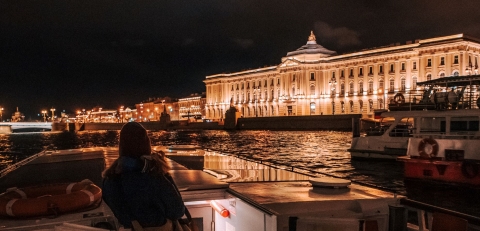 Academy of Sciences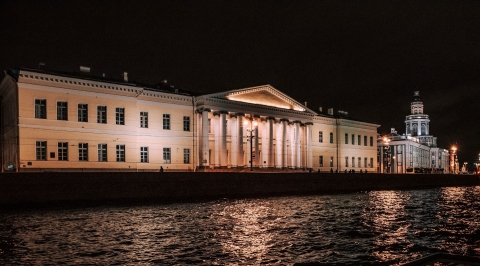 Academy of Arts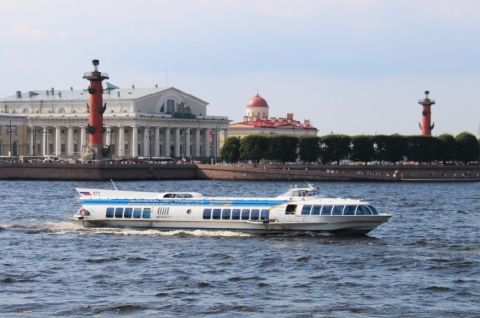 Burse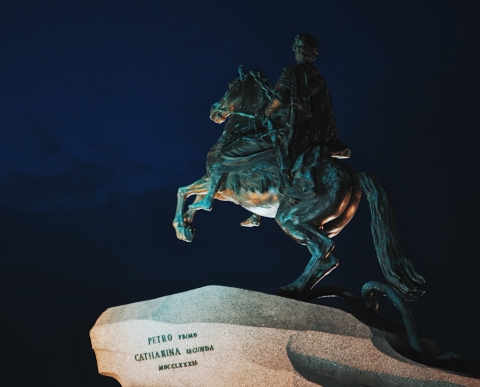 Bronze Horseman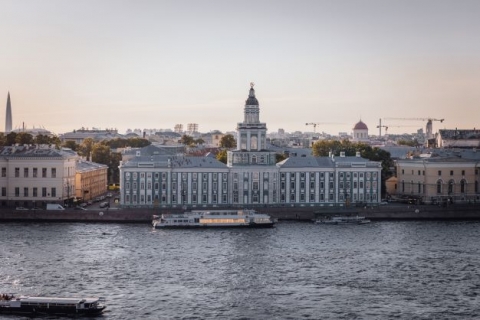 Cabinet of Curiosities (Kunstkammer)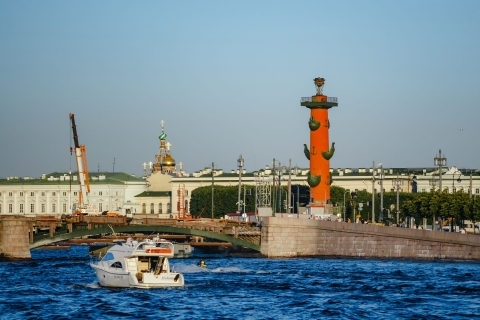 Rostral column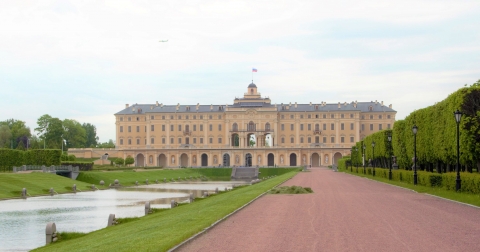 Konstantinovsky Palace
Boat: Метеор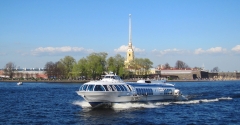 Type
Bar

No
Blankets

No
Restroom

Yes
Read more about the boat
Departure pier
Rating and reviews
Thanks for the feedback.
We will read it and publish it.
Top 5 programs according to passengers