Buy ticket online
Preferential
7200 ₽

8000 ₽
Children's
Up to 12 years
7200 ₽

8000 ₽
Children up to 5 years FOR FREE
Шоу Алые паруса с причала Румянцевский спуск
Neva travel shipping company
Bar
Toilet
DJ
Duration 2 hours
Excursion languages –
Regularity 24 июня 2022
Free return 3 hours before the tour
The price is lower than on the pier
Приглашаем Вас на просмотр "Шоу Алые паруса" с причала Румянцевский спуск!
На причале будет свободная рассадка, предусмотрена зона просмотра шоу.
В стоимость билета входит: Фрукты, шампанское, десерт, горячие напитки.
На причале будет работать бар и играть DJ.
Для каждого гостя предусмотрены пледы и дождевики на случай непогоды.
Ждём Вас на Румянцевском спуске 24 июня 2022 года в 23:30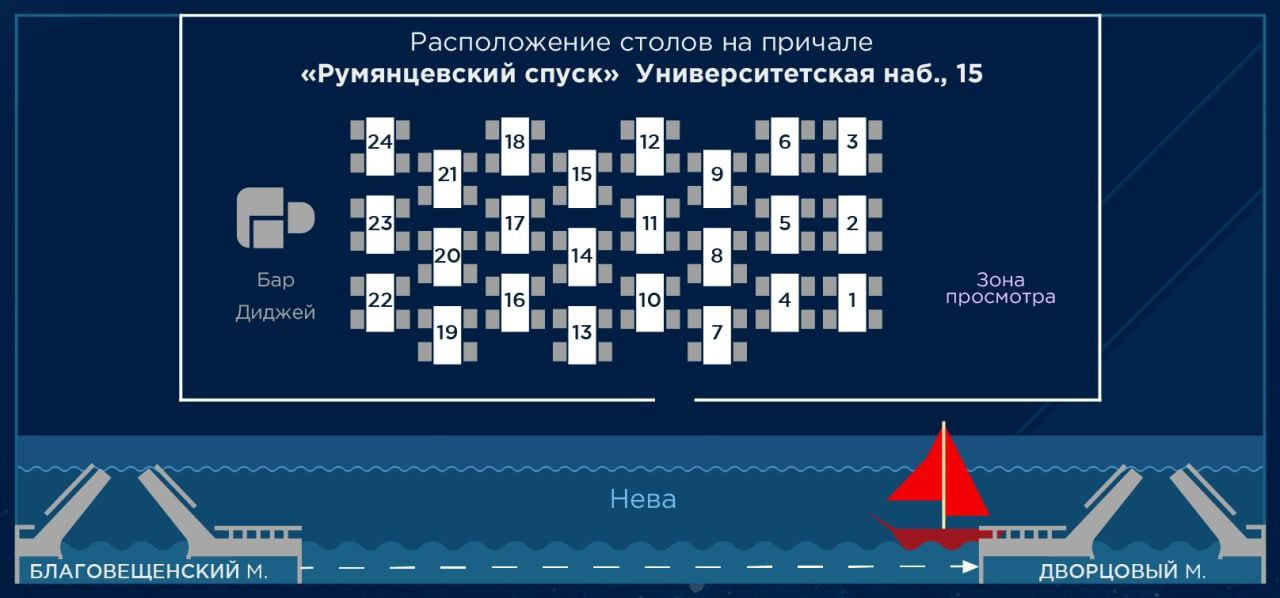 St Isaac`s Cathedral
Departure pier
Rating and reviews
Thanks for the feedback.
We will read it and publish it.
Top 5 programs according to passengers